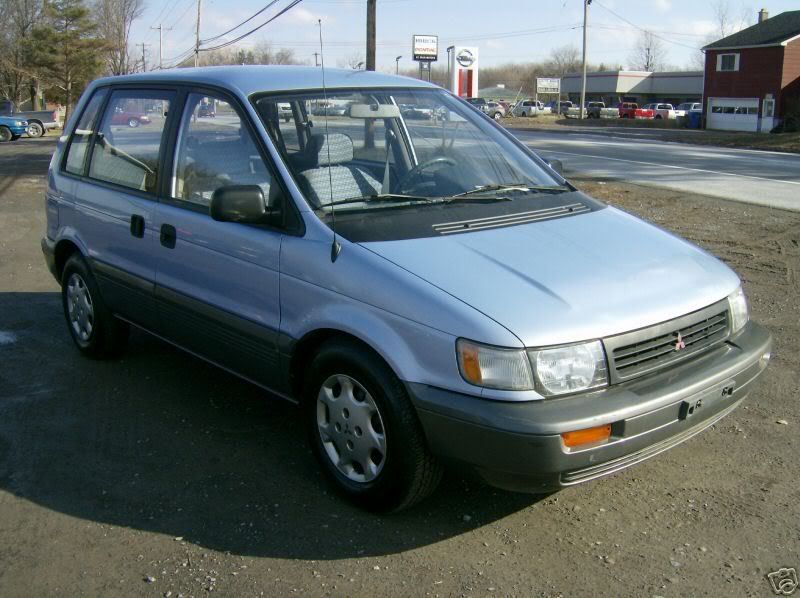 People ask, "So why small cars?" I typically give them the same response, which is it's what I've always had (among a bunch of factors I prefer in a car/truck). But it's true. Growing up, we always had one subcompact/compact and a larger vehicle, which was usually my dad's company car. Although there was some overlap, my family's car history looked something like this:
| | |
| --- | --- |
| Small Car | Larger Car |
| Ford Pinto | Ford Torino? |
| Dodge Champ | Buick Century |
| Dodge Omni | Oldsmobile Cutlass Sierra |
| Dodge Colt | Plymouth Voyager |
| Mitsubishi Eclipse | Jeep Cherokee |
| Mitsubishi Expo LRV | Jeep Cherokee (still) |
Some time after the Eclipse was bought, my parents split (I blame Mitsubishi). My dad got a 1990 Jeep Cherokee, mom took the 1990 Eclipse.
However, after two years of having a leased Eclipse, it became apparent to my mom that it wasn't the optimal car for a single mother of two living in the snow belt. So, after showing her an article in
Car and Driver
about the '92 Mitsubishi Expo LRV (it was teal, I remember), she checked out the Mitsubishi Expo LRV Sport and bought an Amazon Blue version (with a gold pinstripe, thank you very much). I ended up with this car from 1994-1999 (still the longest I've owned a single car), mom bought another Eclipse (a '94 GS) and the rest was history ... kind of.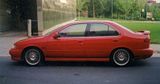 The Expo wasn't a "cool" car to me at the time (despite the custom exhaust and intake I put on it. Wait was it ever "cool"?), and I really liked the upcoming sport-compact scene. I ended up getting a '99 Nissan Sentra SE Limited (SR20DE-powered; at left), then going on a habitual car buying/selling spree until 2005, which is when I bought my Scion xB—the car that reinvigorated my appreciation for the smallest of small cars. The rest isn't history—more like the present. I now own a 2007 Toyota Yaris, a 2010 Suzuki SX4, and a 1995 Suzuki Sidekick.