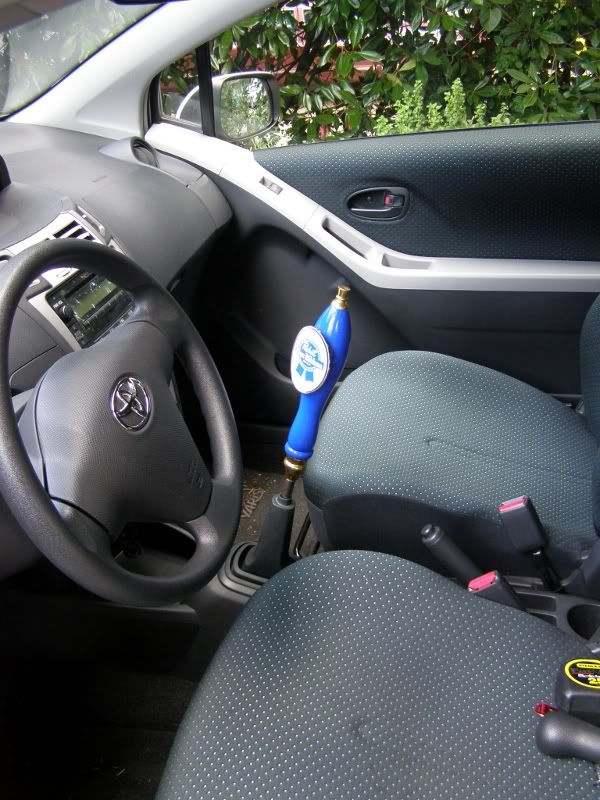 You know you want it.
This is a genuine Pabst Blue Ribbon tap handle that I've "re-tapped" to M12x1.25 to fit a variety of car shifters including Toyota, Suzuki, Subaru, some Nissans, and probably more.
The tap handle itself was used as a tapper at a bar, so there is some wear. A bit of the silver plating around the logo is missing, but it's not very bad, IMHO. Also there are some scuffs on the brass fitting at the bottom. Overall, it's in very good shape. The way you see it in the photos is fully attached and fully screwed on. This was probably the best way to grip the shifter. Click on the pics below to see more.
Yes it's tall, but it's a heck of an attention getter.
I'm asking $40 + shipping from Beer City, USA (Portland, OR). Interested? Contact me
here.