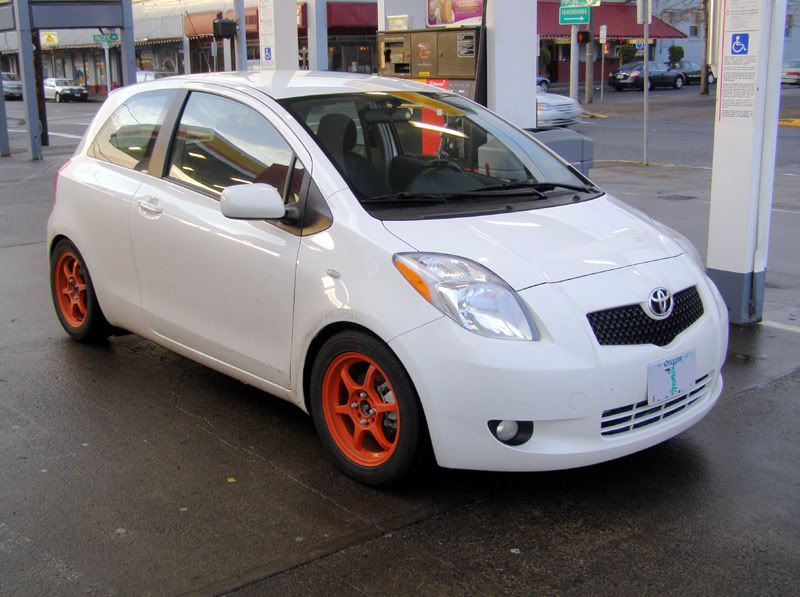 Small cars – I know them and love them! I even drive them. I don't have anything against other vehicles; I just find myself drawn to small cars. And with the recent increase in fuel costs, small cars are big.
Aside from getting good gas milage, they're surprisingly fun to drive and are funky to look at. These mighty mights are often small on the outside but big on the inside. They're usually more entertaining to drive than one might think. They're nimble and zippy, whether it's being able to easily fit into a parking spot downtown, or if it's out for a sprint on an autocross course – small cars are fun. They take up less space, and use less fuel, which is great for a number of reasons.
Subcompact cars (or b-segment cars, micro cars) are finally gaining some popularity in the U.S. They've been "big" all over the world for years. We even had a plethora of sub-compacts in the U.S. during the 1980s.
Remember when "small cars" were actually small?
Remember when a Honda Civic was
tiny
? The newer Civics are now the size the Accords used to be.
Remember cars like the Subaru Justy, the Suzuki Swift, Chevy Sprint, or the earlier Mitsubishi Mirage? Many would probably rather
not
remember these. Yes, they were crude, but they were great on mileage, easy to park, and fun to drive.
Well, the second coming of small cars are upon us in the U.S. While the rest of the world has been enjoying the Toyota Yaris/Vitz, Honda Fit/Jazz, Suzuki Swifts, and other vehicles, we're just starting to get these vehicles in the U.S. again – and I love it. It's great to have the option to buy a genuine small vehicle again. If there's been one benefit to the increase in gas costs over the last few years, to me it's been the availability of small cars again. I don't need a large vehicle; I don't tow anything. So a small car works perfectly. My little Yaris pictured above hatchback can swollow quite a bit of cargo; not as much as my old xB, but a good amount nonetheless. Plus, it's a blast to drive thanks to the upgraded suspension system and wheels and tires. It's like a large, white go kart.
When it comes to cars, I tend to think big (as in big fuel savings, big cargo capacity for a small vehicle, and big fun), but buy small (as in small costs, small gas bill, small size).
Think big. Drive small. Get it?
So what is a subcompact car?
So what makes a car a subcompact, supermini, or B-segment? Generally speaking, most subcompact cars have a wheelbase under 100 inches, although some newer subcompacts do have slightly longer wheelbases. So what cars are considred b-segments, superminis, or subcompacts in the U.S.?
Chevrolet Aveo
Honda Fit
Hyundai Accent
Kia Rio and Rio 5
Mini Cooper
Nissan Versa
Scion xA
Scion xB (2004-2006)
Suzuki SX4
Toyota Yaris
Size and weight wise, most of these vehicles fall below the company's "compact" offerings. For instance, the Chevy Aveo is smaller than the Chevy Cobalt. The Honda Fit is smaller than a Honda Civic. The Toyota Yaris is smaller than a Toyota Corolla and so on.
Just about every automaker in Europe and Asia offers a subcompact vehicle, and there's been recent talks about importing other B-segments entering the market from Volkswagen, Chrysler, Mazda, Ford, and more.